Laurent Vaucher the CEO of TeleVerbier has announced its COVID protection policy for the current winter, in line with may European resorts especially Austria. It come in 3 separate points:
1. Clean and Safe
TeleVerbier have obtained the 'Clean and Safe' label from Swiss Tourism. This means that are following the industry specific guidelines to make sure sanitisation and social distancing is followed.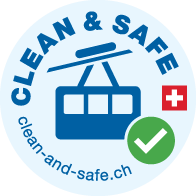 2. Restriction free operations
Cableways are classified as public transport so follows the same regulations and buses and trains. This means that currently there is no lift/skier capacity restrictions but you will need to wear a mask in lifts and queues. It is not known yet if buffs or other types of face coverings are acceptable. This situations is caveated by any new measures or restrictions imposed by the governments. Let's hope it doesn't change. Click here for more information.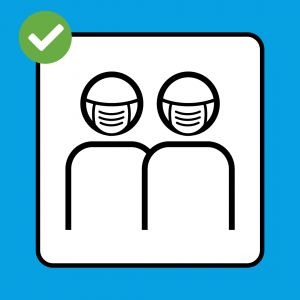 3. Lift pass reimbursement due to COVID restrictions
There will be a pro-rata reimbursement of your pass in the case of new government-imposed isolating measures, such as a quarantine, confinement, resort closure, etc. Click here for more information
The great news is that TeleVerbier has announced the opening dates for the lifts and the plan is to open the Lac des Vaux runs and possibly Attelas to Ruinettes at the weekends from the 9th of November. Which is a week on Saturday. I know, good isn't it?
Open until May. Even better, eh?
In addition the claim is that from the 30th November it'll be open during the week as well. Significantly they are hoping to open until May 4th this season – a week later than usual.

Mont Fort, Savoleyres and Bruson
Mont Fort is theoretically opening from the 30th November too, with Savoleyres scheduled for the 14th December and the shiny new Bruson lift will open up Bruson from 21st December through to the 21st April – stop me if I'm wrong that's a week or two later than normal isn't it? Finally the beginners lift in town is scheduled to open on the 14th.
Assuming the weather plays ball.
Now don't forget that the big factor here is the weather – and Verbier normally opens up the first week of November a the weekends. So the real race is to see if it opens that first weekend, and then how long before week long opening and the pistes from Attelas to Ruinettes opening. If the weather's good it'll be sooner rather than later.
Now for some shameless plugging.
As always, there is only one place to keep your eyes on this. Here.
So keep an eye on the blog and don't forget we're on Twitter, Facebook and even Instagram – so you can keep up to date there. We'll be posting photos of anything to do with Verbier constantly, so you'll be missing out if you don't…
Even with the miserable weather we have been experiencing over the past month they are continuing with the Bruson lift installation. Certainly no arguing whether it is going to happen now!
So there I was lying in bed on a Sunday morning and the wife says "Lets go ski touring" and I am like "yer, whatever , it's the 26th May, the season's over". But as you know once your married you are not an individual any more, your a 'team'. So in other words, do what your told..!
Anyway, it turned out to be a fun little trip up to Ruinette from Carrefour. And the snow was rather good..!
I'm afraid the cloud is coming this afternoon and sadly for anybody expecting powder it might be a bit cloudy with no real reward. But cross your fingers and it might be good…