Laurent Vaucher the CEO of TeleVerbier has announced its COVID protection policy for the current winter, in line with may European resorts especially Austria. It come in 3 separate points:
1. Clean and Safe
TeleVerbier have obtained the 'Clean and Safe' label from Swiss Tourism. This means that are following the industry specific guidelines to make sure sanitisation and social distancing is followed.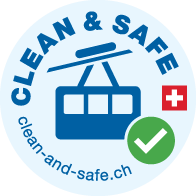 2. Restriction free operations
Cableways are classified as public transport so follows the same regulations and buses and trains. This means that currently there is no lift/skier capacity restrictions but you will need to wear a mask in lifts and queues. It is not known yet if buffs or other types of face coverings are acceptable. This situations is caveated by any new measures or restrictions imposed by the governments. Let's hope it doesn't change. Click here for more information.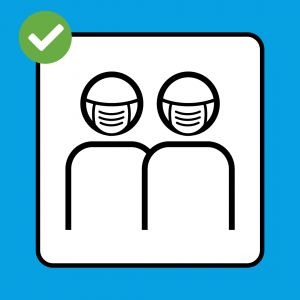 3. Lift pass reimbursement due to COVID restrictions
There will be a pro-rata reimbursement of your pass in the case of new government-imposed isolating measures, such as a quarantine, confinement, resort closure, etc. Click here for more information
So, the sun is out, it's been out for quite a bit and looks set to stay out until Christmas. Well, Christmas-ish.
Yes, for the budding weathermen and women amongst you, you will be aware that there's a whopping area of high pressure that's settled in across Europe and doesn't want to go anywhere, so Verbier is consistently getting sunny days, cold temperatures and that groundhog day feeling. Still, the fantastic sunshine does give you chance to admire our fantastic new uniforms and debate if it's orange, tangerine, saffron or egg yolk. I'm firmly behind saffron, if you're asking.
What does this look like? Well, epic actually. And whilst these snaps show you that it's all dead pretty I can also confirm the pistes are skiing really well and are in great condition after the heavy snow of a couple of weeks ago. Naturally more would be nice, but we'll have to cross our fingers and be good.
Want more? Well how about Martin ski touring up Mont Fort?
Yes our intrepid Martin decided to put DJ and David in the hurt locker and hike up to Mont Fort. They nearly made it but after realising that it's miles they made a tactical withdrawal after getting most of the way there. Very sensible in my humble opinion. What did it look like? Well like this…
Even with the miserable weather we have been experiencing over the past month they are continuing with the Bruson lift installation. Certainly no arguing whether it is going to happen now!
So there I was lying in bed on a Sunday morning and the wife says "Lets go ski touring" and I am like "yer, whatever , it's the 26th May, the season's over". But as you know once your married you are not an individual any more, your a 'team'. So in other words, do what your told..!
Anyway, it turned out to be a fun little trip up to Ruinette from Carrefour. And the snow was rather good..!