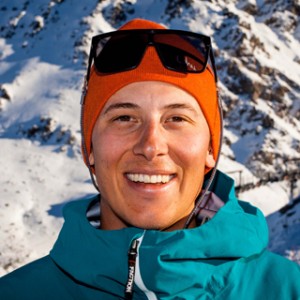 How did you end up in Verbier?
Luck and chance really, Ben a friend I worked with in New Zealand told me about Performance ski school. He had just done his first season with them and couldn't have spoken about them with higher regard. He knew they were looking for Instructors and suggested I apply, I managed to snag a Skype interview with the guys and the rest is history. 
What do you ski on?
Rossi hero slaloms 13m, Rossi hero masters 18m
What is the best thing you've ever done?
Travelling around Iceland, just go its mind blowing!
Your top teaching tip?
Confidence is key, believe in yourself! And we can help you with the rest…..!
What is your favourite restaurant?
Cabane Mont fort, chicken and chips all day! However if the weather isn't playing ball then head to Carrefour, not much I wouldn't recommend on their menu.
Best place for Aprés ski?
Vinabagnes terrace for an after ski chouffe in the sun is a hard spot to beat. Best place in town for Verbier people watching.
What is your favourite run?
Bruson trees on a powder day, but also very partial to some Tortin action if the bumps are big.
If i have to do one thing on my holiday in Verbier?
Take the Snow Cat taxi up to Chez Dany for dinner then sled back down, great fun for all the family!!
Thank you Will, you will see me passing you on the sled on the way down from Chez Dany!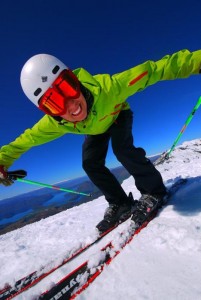 How did you end up in verbier?
I was in New Zealand working as a ski instructor and wanted another adventure. A friend of mine who already worked in Verbier suggested I applied for a job at Performance. And it was a great suggestion it turns out! 
What skis are you skiing on this season?
Head I Speed World Cup Rebels
Best thing you have ever done?
Went to school to become a ski instructor seven years ago (Yep, you can do that in Sweden). That's has led me to have a lot of fun and do some very cool things.
What is your top teaching tip?
Focus on your downhill/outside ski, always stand on it. And don't forget to have loads of fun when you ski.
If you have to pick one slope to ski for a whole day?
Piste de l'ours, it's a long and wide run were you can go crazy fast if you have the run to yourself
Favourite restaurant?
On the mountain Le Dahu, best pizzas around and in town Le Caveau were you can have a great fondue.
Best place for drinks?
I like to go to the Pub Mont Fort for a couple of drinks after skiing and then head down to vina bagnes where they have a great selection of wine both on glass and bottle.
One thing you cant miss when in Verbier?
Go paragliding! It's an incredible experience were you get views you normally don't get on the mountain.
Thank you Linnea, hope you have a great season!