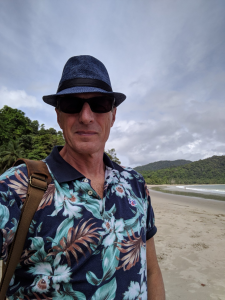 What skis are you skiing on?
Black Crows Vertis, Stockli Stormrider DP Pro
How did you end up in Verbier?
Found the place that has everything…and stayed
Best thing you've ever done?
Climb Mt Blanc with some military veterans
Top teaching tip?
Don't clench your toes in your ski boots
Favourite slope in the 4 valleys?
Fontanets
Favourite restaurant?
Chez Dany
Best place for drinks?
Bar Le Croc
If you're clients need to see or do only one thing while they are in Verbier what would it be according to you?
On a clear evening be the last one to ski down from Les Attelas
Thank you Trevor, have a great season!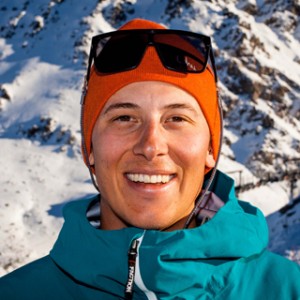 How did you end up in Verbier?
Luck and chance really, Ben a friend I worked with in New Zealand told me about Performance ski school. He had just done his first season with them and couldn't have spoken about them with higher regard. He knew they were looking for Instructors and suggested I apply, I managed to snag a Skype interview with the guys and the rest is history. 
What do you ski on?
Rossi hero slaloms 13m, Rossi hero masters 18m
What is the best thing you've ever done?
Travelling around Iceland, just go its mind blowing!
Your top teaching tip?
Confidence is key, believe in yourself! And we can help you with the rest…..!
What is your favourite restaurant?
Cabane Mont fort, chicken and chips all day! However if the weather isn't playing ball then head to Carrefour, not much I wouldn't recommend on their menu.
Best place for Aprés ski?
Vinabagnes terrace for an after ski chouffe in the sun is a hard spot to beat. Best place in town for Verbier people watching.
What is your favourite run?
Bruson trees on a powder day, but also very partial to some Tortin action if the bumps are big.
If i have to do one thing on my holiday in Verbier?
Take the Snow Cat taxi up to Chez Dany for dinner then sled back down, great fun for all the family!!
Thank you Will, you will see me passing you on the sled on the way down from Chez Dany!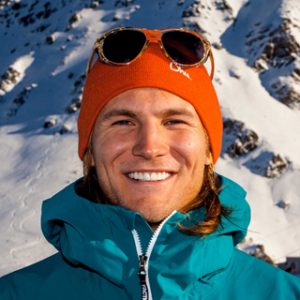 How come you ended up in Verbier?
'Our kid' Tony Walker managed to persuade me to give Verbier a go after I said 'You wont catch me dead in that resort' 
What is your choice of weapon?
Rossignol Hero Masters (my everyday ski due to preparing for ski exams, grew to love how stiff they were as they reward good skiing & doubt you feel as stable going fast on many other ski) 
Best thing you've ever done?
On skis – smashing the eurotest by 2.5 seconds.
What is your best ski tip?
French coach once said 'Always be in motion' havnt stopped since
Favourite run in 4 Valleys?
Greppon Blanc – scares even the best.
Where should i eat when in Verbier?
Cant beat the the pisteurs lunch at Croix de coeur
Favourite watering hole?
Partial to a Chouffe at Vinabagnes
What is the one thing not to miss when in Verbier?
Go karting on Ice (according to me)
Short but precise….thank you Will!
So the snow is falling and it should be snowing right down to Le Chable by tomorrow morning.
Which means we can all restart the debate about whether or not it's a good omen, if it'll be a good winter, if we will be open by November, and of course should we expect anything of the sort?
We put something on Facebook the other day about the snow coming and whilst loads of people got excited, a few were pretty pragmatic. And you have to be.
Because what we get this time of year doesn't dictate what kind of a winter we'll get.
This time last year we had nothing – NOTHING – up there until that first weekend in December. And we all know what happened after that – we had an epic season.
That said, if you can't start rumours, make exorbitant claims about the amount of snow we'll get, and turn it into an obsessive conversation in the Pub Mont Fort (which opens on the 2nd November as it happens – Colin, mine's a Guinness) then it's no fun whatsoever.
So we'll continue to drop phrases like "The One Hundred Year Storm" into conversation and generally tantalise everyone with rumours of patterns in the Atlantic deepwater "conveyor belt" system thingy bringing in storms.
As Oli pointed out, it' always snows at this time of year. Bless him. So enjoy and keep checking the webcams – they've changed a bit and should work on iPhones and iPads now, although at he same time a few have stopped working completely, which is annoying…
Sophie steps up and tells us exactly what's happening in Verbier. And also uses the word "absolutely" with gay abandon.
Yes, Guy's following up on his dreams of becoming some kind of celebrity weather guru by talking to the nice people at the Sunday Times.
Of course had they asked about what was to come this week, they'd have been very happy to hear it's going to snow on Thursday and Friday. How much? Well, somewhere between a bit and a lot, depending on who you ask. It keeps changing you see.
If you were to ask us, maybe 20cm at mid station. (That's a total guess so click here for a more accurate figure).