Get to know our ski instructor Ben Proudlove a bit better.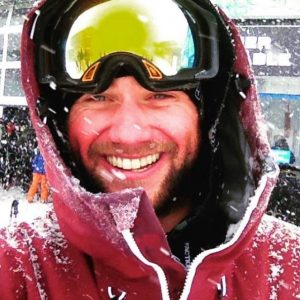 Lets start with how you ended up in Verbier?
I came to Verbier for the BASI Level 3 technical exam while I was still a senior school teacher. I stayed down in the La Ruinette apartments in Le Chable and had a super successful few weeks. I realised then that the area was somewhere I wanted to be in the future. I now live down there year round, just around the corner from where I used to stay, and I love it! In winter, I can ski from my apartment to the gondola up to work – why would you leave?
What are you skiing on at the moment?
Rossignol Hero Elite Long Turn TI and Faction 3.0s.
What is your top teaching tip?
Be brave and confident – as I often say to clients 'skiing is skiing' – it doesn't really matter where you do it. In other words, once we think you're ready, you are! Go for that red, black, intinerary or couloir! Confidence is key.
What is the best thing you've ever done?
Wow, what a question! Probably diving with Whale Sharks in Thailand – but there are quite a few best moments!
What is your favourite slope in the 4 Valleys?
Combatzeline red, lapping the Novelli chair! I have helped clients make huge changes on this run, and it was central in my training to full-cert. Slightly away from busier areas and with a perfect turn-around time (and long chair home to rest afterwards), this run is perfect!
Favourite restaurant?
Easy – Cabane Mont-Fort for the chicken and chips in a basket!
Where do you go for drinks?
The Loft – the coolest bar staff in town, and decent music too.
If people visiting Verbier need to see or do only one thing while they are here, what would it be according to you?
Go on a ski tour! There is so much amazing touring in the area, but if I had to pick one, it would be a two-dayer up Mont Rogneux, for the terrain, and views back to Verbier. Day 1 to Cabane Brunet for a delicious meal and bottle of wine, Day 2 to the summit and to ski fresh snow all the way back down to Lourtier – incredible!
Thank you Ben for all the great answers, have a great season!