Get to know our ski instructor Olly Murchington a bit better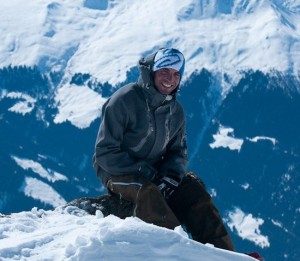 Why did you choose Verbier over other resorts?
After my first season in Canada I wanted to experience the European Alps as an instructor. I researched where was good for freeride skiing and Verbier kept coming up time after time. Reviews often added that Verbier had a lively party scene which was the 'cherry on top' for me, Verbier it was…. and still is.
What are you skiing on?
This season I will skiing on piste on Rossignol Hero Master M16, and off piste; Armada Magic J's.
What is the best thing you've ever done?
Hhhmm tough, I think it would have to be the decision to exchange a life working 'in the city' for a life in the Swiss alps.
What is your top teaching tip?
Stance and balance, the essence of all skiing. Learning to be balanced over the skis, understanding how the different joints effect your stance and realising your ability to adjust your stance and balance to the continuously changing terrain is paramount.
Favourite slope in four valleys?
On piste would have to be Jean-Pierre in Nendaz, a long winding red pitch that snakes through the trees to the village of Nendaz, lovely! For the more advanced skier it would have to be Gentianes – Tortin, a super long, reasonably steep off piste run. A real adults playground with natural half pipes, little hits and lots of moguls.
Where do you recommend to eat?
In Verbier itself it has to be Carrefour, hot stone all the way. Heading out into the 4 vallees I would always recommend Chalet des Alps in Prarion which is just over the other side of Plan du Fou. Just check that the lifts back are running before you head over!
Where do you drink?
The Loft bar; the last bastion for the Verbier seasonaire, great staff, great atmos, great tunes. Pub Mont Fort must always get a mention however, a Verbier institution which is still world class after skiing, good darts facilities too I hear.
One thing to do when you are in Verbier?
Whether you've never skied before or you are Candide Thovex the view from Mont Fort is still phenomenal, a must if you're in Verbier for the week. If you are a competent skier, conquering Chassure – Tortin is a rewarding experience and a good test of your skiing ability and fitness.
Thank you Olly and we wish you all the best at the dart board this season!