Get to know our ski instructor Will Webb a bit better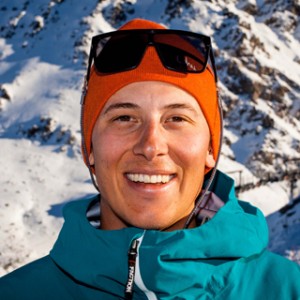 How did you end up in Verbier?
Luck and chance really, Ben a friend I worked with in New Zealand told me about Performance ski school. He had just done his first season with them and couldn't have spoken about them with higher regard. He knew they were looking for Instructors and suggested I apply, I managed to snag a Skype interview with the guys and the rest is history. 
What do you ski on?
Rossi hero slaloms 13m, Rossi hero masters 18m
What is the best thing you've ever done?
Travelling around Iceland, just go its mind blowing!
Your top teaching tip?
Confidence is key, believe in yourself! And we can help you with the rest…..!
What is your favourite restaurant?
Cabane Mont fort, chicken and chips all day! However if the weather isn't playing ball then head to Carrefour, not much I wouldn't recommend on their menu.
Best place for Aprés ski?
Vinabagnes terrace for an after ski chouffe in the sun is a hard spot to beat. Best place in town for Verbier people watching.
What is your favourite run?
Bruson trees on a powder day, but also very partial to some Tortin action if the bumps are big.
If i have to do one thing on my holiday in Verbier?
Take the Snow Cat taxi up to Chez Dany for dinner then sled back down, great fun for all the family!!
Thank you Will, you will see me passing you on the sled on the way down from Chez Dany!