Get to know our ski instructor Chris Brown a bit better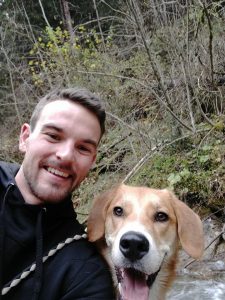 How did you end up in Verbier?
After 3 seasons in Canada I got the taste of the off piste and powder skiing and heard Verbier was the place to be in Europe to do that…the rumours were true, the off piste is amazing!
What skis are you skiing on this season?
Fischer curve GS for on piste/teaching and Line 'Sir Francis Bacon' for off piste/park.
Best thing you've ever done?
I flew a small plane a few times and learnt how to do loop the loops!
Your top teaching tip?
Always look where you're going, looking down at your skis is an easy mistake to make and throws your balance off as well as lowering your awareness of surroundings and the awesome view!
Favourite slope in the 4 valleys?
Piste de l'ours in Veysonnaz. It's long, wide, quiet and normally perfectly groomed.
Favourite restaurant?
Carrefour, easy to get to from all slopes with great food and an incredible view from the terrasse.
Best place for drinks?
On mountain: 1936 for its comfy deck chairs and short ski down afterwards. In town: Farinet Après.
If you only had time to do one thing in Verbier what should it be?
Taking the gondola up to the top of Mont Fort and taking in the spectacular panorama including Matterhorn and Mont Blanc.
Thank you Chris and welcome to the team!