Meet our new instructor Alex McRobb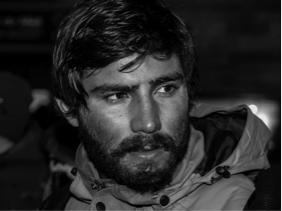 How did you end up in Verbier?
Having holidayed in Verbier as a child, I knew I would always want to come back as an instructor; with a gentle nudge from another instructor in Australia who said to come I haven't looked back. I love the terrain that is on offer as well as the great mix off snow places and people.
What skis are you skiing on?
Atomic Doubledeck XT
Rossignol Hero Master
Best thing you've ever done?
I have been very fortunate and travelled extensively by myself, with family and of course friends, however one experience that stands out more than most was a helicopter trip through the Grand Canyon at sunset, it was both unforgettable and beautiful.
Your top teaching tip?
Challenge yourself; Skiing is a mental and physical sport but don't be frustrated if things don't click immediately (we're all human), skiing a superb way of seeing the mountains, exercising and having a brilliant time on holiday.
Which one is your favourite slope in the 4 Valleys?
When the snow is good, Piste de L'Ors, I love the wide open run plus the new lift has made it so much easier to use. You'll often stumble upon races on the slope too!
And what is your favourite restaurant?
Carrefour for me, the Rosti Creblet is brilliant.
Best place for drinks?
The loft for a nice relaxed drink, especially towards the end of the season on the terrace.
If your clients need to see or do only one thing while in Verbier what would it be according to you?
If conditions allow, the walk up to St Christophe, it has amazing panoramic views of Verbier and Le Chable.
Welcome to the team Alex, we are really excited about having you on board!