Meet our new instructor Carl Josefsson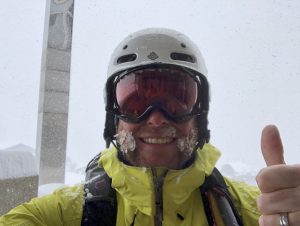 What skis are you skiing on?
On piste – Nordica Doberman Spitfire Pro
Off piste – Blizzard Rustler 11
How did you end up in Verbier?
I was told to come here….or convinced if you want to put it nicely…. from my wonderful colleague Johanna
Best thing you've ever done?
Started skiing of course, if I hadn't I wouldn't have met my amazing wife Ulrika
Top teaching tip?
That's a secret, but it involves a secret turn button…….
Favourite slope in the 4 valleys?
Why choose just one?
Favourite restaurant?
Chalet Novelly…..amazing views and a really cool setting.
Best place for drinks?
Pub Mont fort
If you're clients need to see or do only one thing while they are in Verbier what would it be according to you.
Eat dinner on the mountain and then sledge down with head torches, super fun for the whole family!
Welcome to the team Carl!