Meet our new instructor Jon Loohuis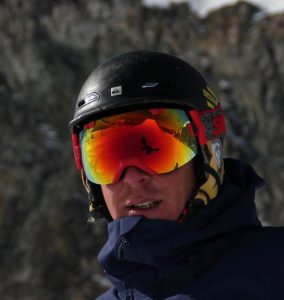 What skis are you skiing on?
Dynastar Speedzone 14, Black Crows Anima
How did you end up in Verbier?
I joined a ski instructor course here in Verbier, loved it and haven't left.
Best thing you've ever done?
Giving up my life in Netherlands and move to Verbier. My life in the Netherlands was pretty awesome, but I missed something – Mountains.
Top teaching tip
Lets find out on the slopes 😉
Favourite slope in the 4 valleys
I love to ski from Plan-du-Fou into Siviez.
Favourite restaurant
Chez Dany, great view and awesome food.
Best place for drinks
After skiing you go straight to the bar in front of the W Hotel for a start and after that loads of great options.
If you're clients need to see or do only one thing while they are in Verbier what would it be according to you.
That is without a doubt, paragliding. There are a lot of awesome view points in this ski resort that is just amazing from above and then the paragliding itself is absolutely astonishing.
Welcome Jon to the team!