Meet our new ski instructor Phil Brown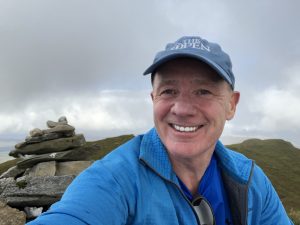 What skis are you skiing on?
Piste – Atomic Redster X9
Off-piste – Blizzard Bonafide
How did you end up in Verbier?
Originally came as a tourist for amazing off-piste and came back as a training venue.
Best thing you've ever done?
Difficult, In sport I guess, climbing Mount Aspiring, NZ (Matterhorn of the South) and all the Munros in Scotland
Top teaching tip?
Relax, have fun, enjoy and be safety conscious
Favourite slope in the 4 valleys?
I have to go with four! Vallon d'Arbi, Combatseline, Chassoure-Tortin and Savoyleres
Favourite restaurant?
Dahu and Combatseline
Best place for drinks?
Le Rouge and Vinabagnes
If your clients need to see or do only one thing while they are in Verbier, what would it be according to you?
Top of Mont Fort on a clear day for the view and Vallon d'Arbi
Welcome to the team Phil!