Meet our new ski instructor Rory Hoddell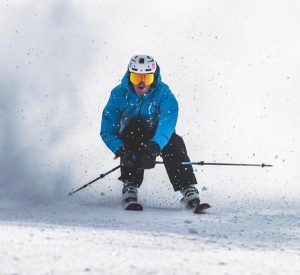 What skis are you skiing on this season?
Armada ARV 96 – don't need anything else!
How did you end up in Verbier?
The City of London pushed me to set up my Ski Travel Agency.
Best thing you've ever done?
Broke a Guinness World Record at the London Marathon (most people tied together!) & Quit my City Job
What is your top teaching tip?
Enjoy yourself
Your favourite slope in the 4 valleys?
Fontanet or Piste des L'Ours
Favourite restaurant?
Bois Sauvage // Chez Dany
Best place for drinks?
Sundowner's at Chez Dany
If you're clients need to see or do only one thing while they are in Verbier what would it be according to you.
Come ski the 4 valleys with me and then paraglide down to Le Chable!
Welcome to the team Rory, great to have you on board!