Meet our ski instructor Ben McBride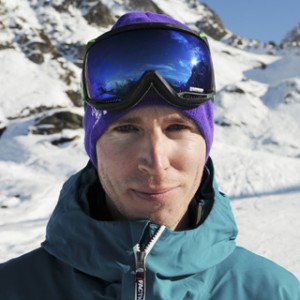 How did you end up in Verbier?
A friend of my mum introduced me to her son who was managing a ski school in Verbier and the rest is history as you say. 
What will you be skiing on this winter?
Rossignol Hero Master
Atomic Backland
Best thing you've ever done?
It might be a cheesy answer but become a ski instructor. I get to ski all the time, travel to different countries, meet new people and most of them at the end of the day I'm lucky enough to call friends.
What is your top teaching tip?
Try keeping your core strong and stable. This will help you keep your weight more centred in order to not drop back onto the tails of your skis. It will also help to stop you being thrown forward over the front of the skis if you hit a bump or are in deep powder. You will be able to ski faster and more in control over harder terrain.
Favourite slope in the 4 valleys?
Mont Fort, The bumps can be fun and you have the choice of taking the long red down to La Chaux or Gentianes itinerary.
Best restaurant?
Dahu, good food and service with a lovely view.
What is your favourite watering hole?
The loft, great staff and a place where we all hang out and of course the terrace at Vina Bagnes, if it's nice weather it is the place to be.
If your guests has to do one thing in Verbier before they go home, what would it be?
Go to the top of Mont Fort on a sunny day, the view is amazing.
Thank you Ben, best of luck with the season and we will see you at The loft!