Meet our ski instructor Kim Richardson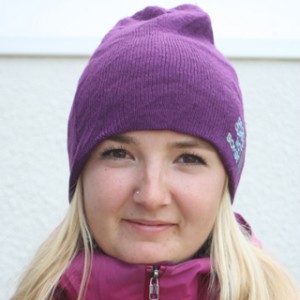 How did you end up in Verbier?
I moved over to Verbier after spending two seasons in the 4 valleys neighbouring resort of Nendaz. Whilst in Nendaz, I spent a lot of time taking my clients over to Verbier anyway as the snow conditions were usually better, so it was a no-brainer to make the move across the valley!
What do you ski on? 
On piste: Rossi Hero Elite ST
Off piste: Rossi Star 7 (best off piste skis ever!)
Favourite thing you've ever done?
Tricky question! I have a few to choose from but the earliest would be a family holiday to Australia when I was 12. We spent 6 weeks exploring the east coast in a camper. I still have such clear memories from that trip and it's definitely given me the love to carry on travelling!
What is your best tip for skiing?
Do not put too much pressure on yourself. Much easier said that done, but usually improvement comes when you're enjoying yourself and not trying too hard.
Favourite run in the 4 valleys?
I have two! (Is that allowed?!) The first is the black FIS run in Verbier. If the snow is good, it's an amazing run to carve top to bottom. It's also a good slope to take clients on for their first experience of a black run. Second is the red running from the top of Savoleyres all the way to La Tzoumaz. It's really long and takes you through the trees.
Best restaurant according to you?
Favourite restaurant is Dahu. Amazing, quick service and a nice little sun trap!
Where will we find you with a drink in your hand?
Loft Bar. Relaxed atmosphere and friendly staff. You can find the whole Performance crew there on a Saturday evening!
If you're clients need to see or do only one thing while they are in Verbier what would it be according to you.
Stay in one of the Cabanes for a night! A great experience for all ages.
Thank you Kim and good luck with your final exam this winter!