Meet our ski instructor Rich Weston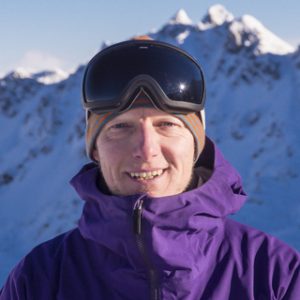 How did you end up in Verbier?
Wow that's a while ago. I met my wife race training in Tignes 10 years ago. I'd been teaching in the states and she had been working in France so I guess Switzerland was the next un explored territory and we'd heard Verbier was the best.
Weapon of choice?
On the piste Idris Renard and Line Sick Day for off the beaten track
What is the best thing you've ever done?
Now then until 6 months ago my answer would have had the words skiing and very deep powder involved. But in march I became a dad for the first time and that tops everything I've ever done!
What is your top teaching tip?
Being balanced over the skis is the key. It allows the joints to be free, work effectively and not tense up. If we are well balanced then this gives us confidence and allows us to enjoy the experience a lot more! There are some of the best views in the world in Verbier and skiing is an awesome sport! We need time to enjoy both…..
Favourite slope in the 4 Valleys?
Piste De l'ours over the 4 valleys. Catch it in the morning and enjoy the ride!
Favourite restaurant?
Carrefour. Rosti heaven. It's been a favourite of mine since I first arrived in Verbier.
Where will we find you with a Guiness in your hand?
The fer a cheval en route to the bus and of course the loft (also en route to my bus) great atmosphere and people in both.
If i need to do one thing in Verbier while i´m here what should it be?
I think like people have said. Whether your a skier or not, try and get to the top of mont fort. The view is priceless. You might even see some folk walking over to zermatt!
Thank you Rich and i hope you will have an awesome season!