Meet ski instructor Trevor Dean – The Oracle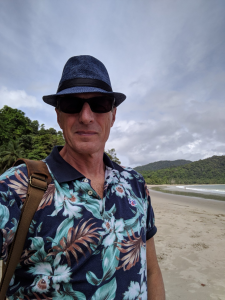 What skis are you skiing on?
Black Crows Vertis, Stockli Stormrider DP Pro
How did you end up in Verbier?
Found the place that has everything…and stayed
Best thing you've ever done?
Climb Mt Blanc with some military veterans
Top teaching tip?
Don't clench your toes in your ski boots
Favourite slope in the 4 valleys?
Fontanets
Favourite restaurant?
Chez Dany
Best place for drinks?
Bar Le Croc
If you're clients need to see or do only one thing while they are in Verbier what would it be according to you?
On a clear evening be the last one to ski down from Les Attelas
Thank you Trevor, have a great season!