Meet our ski instructor Will Siggers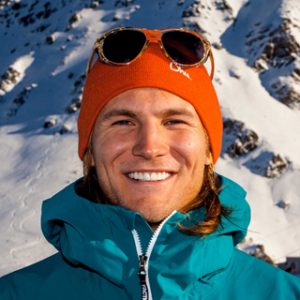 How come you ended up in Verbier?
'Our kid' Tony Walker managed to persuade me to give Verbier a go after I said 'You wont catch me dead in that resort' 
What is your choice of weapon?
Rossignol Hero Masters (my everyday ski due to preparing for ski exams, grew to love how stiff they were as they reward good skiing & doubt you feel as stable going fast on many other ski) 
Best thing you've ever done?
On skis – smashing the eurotest by 2.5 seconds.
What is your best ski tip?
French coach once said 'Always be in motion' havnt stopped since
Favourite run in 4 Valleys?
Greppon Blanc – scares even the best.
Where should i eat when in Verbier?
Cant beat the the pisteurs lunch at Croix de coeur
Favourite watering hole?
Partial to a Chouffe at Vinabagnes
What is the one thing not to miss when in Verbier?
Go karting on Ice (according to me)
Short but precise….thank you Will!